a partnership between design & craft
More than 30 years upholstery experience
Cat and Kiwi Upholstery is a partnership between an concept designer upholsterer and a craft designer.
Kiwi, Stuart has been doing upholstery for more than 30 years. His interest in furniture began in Auckland, New Zealand. Working for Bella Design International an interior design focused company, he worked with adept upholsterers, and this is where he started his passion for upholstery.
Moving to the UK in his 20s Stuart continued working on his own designs, and for those of others. He has helped to develop new furniture pieces for leading interior design houses based in Sussex and London.
Katherine has also been in the design business for over 25 years and has a broad understanding of form and interior conceptual design.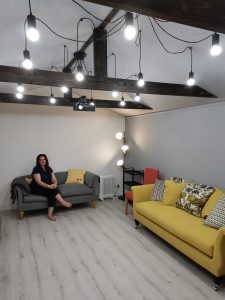 We are pleased to be able to offer a direct alternative for interior designers and the trade as well as the general public. Form and finish is key to helping deliver a quality feel in any setting, and Stuart is a disciplined craftsman with an incredible eye for detail, insisting on high level finishes on all pieces. So combined we can take a concept or original design and turn it into a reality.
Together we can work with you to design and make any style of furniture you desire.
We specialise in contemporary pieces incorporating traditional forms and skills, for your home or business. We are also able to offer furniture recovery, refilling and reupholstery of old family favourites. 
Fabric for pieces can be obtained on your behalf or we are happy to work with fabric you provide. 
No job is too small, we try to offer a competitive rate and will be honest on any extras required.